Final presentations of work.
Alex Jae Eun Kim
generated fictional city scapes from collated Google Street View images.
Increasingly, the production of images relies on automated processes; from photoshop filters to deep fakes. The automation of visual culture brings with it several critical issues, most notably a 'foreclosure of the future' (McKim, 2017, p.291) led by those with the power to render and disseminate the most convincing or powerful imagery the fastest. The prevalence of convincingly real automated images limits the power of popular imagination to imagine alternatives by saturating visual culture in a particular aesthetic and ideological predilection. This predilection is manufactured through the particular qualities of the tools used and who uses them.
Lecture opening the workshop.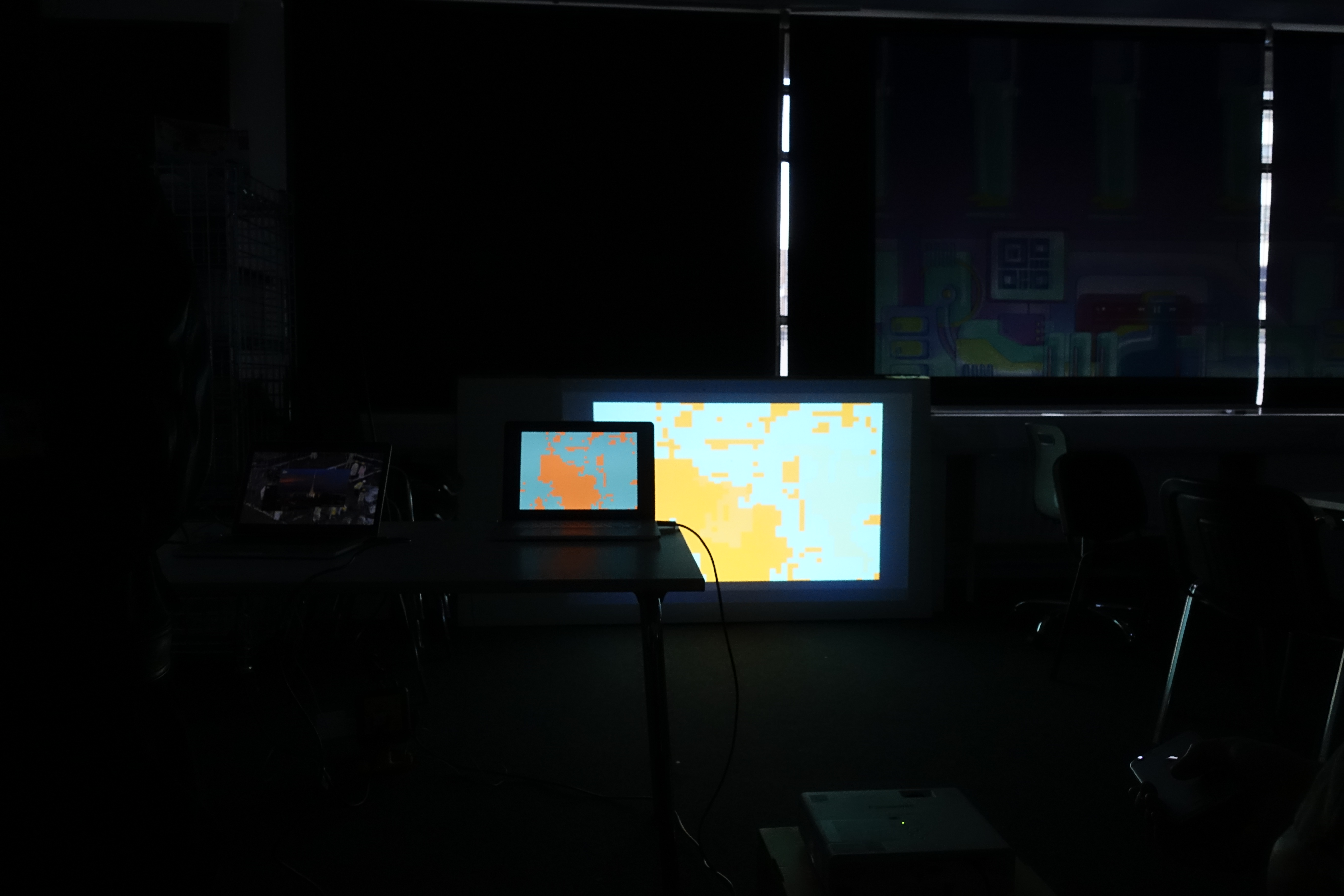 Examining the extremes of cinematic colour grading, particularly the western attraction to cyan and orange.
Drawing on DiSalvo's notion of using design to 'foster knowledge through engagement' (DiSavlo, 2009, 56) this workshop will use a mixture of critical media and design techniques to identify and locate the automation of visual culture and speculate on alternatives or ways that this hegemony may be challenged. Consequently, projects may take the form of investigative critical media pieces or present speculative designs as alternatives.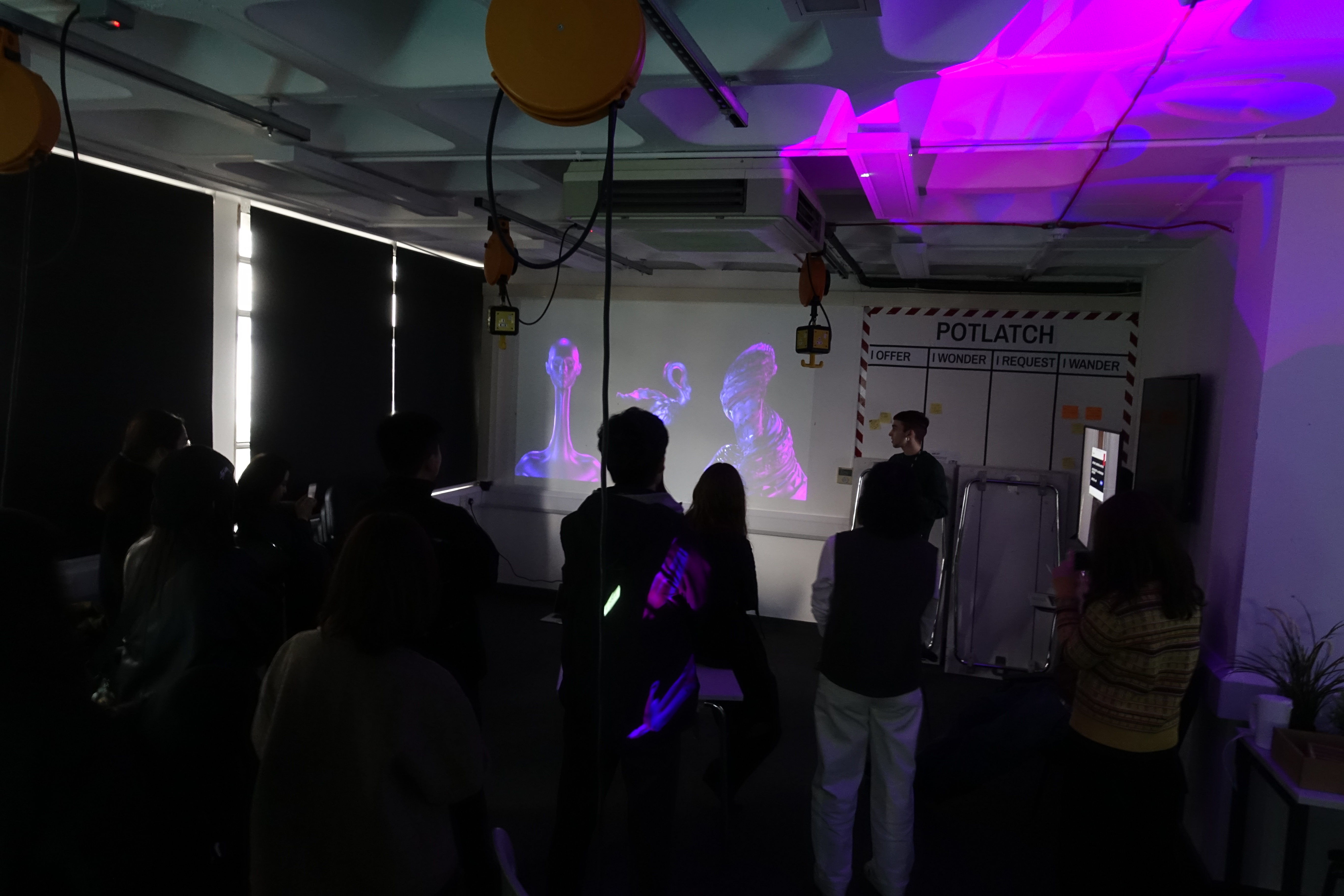 Riccardo Righi's work explored the representaiton of male bodies in CGI and the idealisation and plasticisation of them in imagery aimed at gay men.
Willow explored the way we see images in found places. Here she rendered the moon distorted by other objects which divines a future for us.
This ten-day workshop was conducted with students of MA Graphic Media Design at London College of Communication.&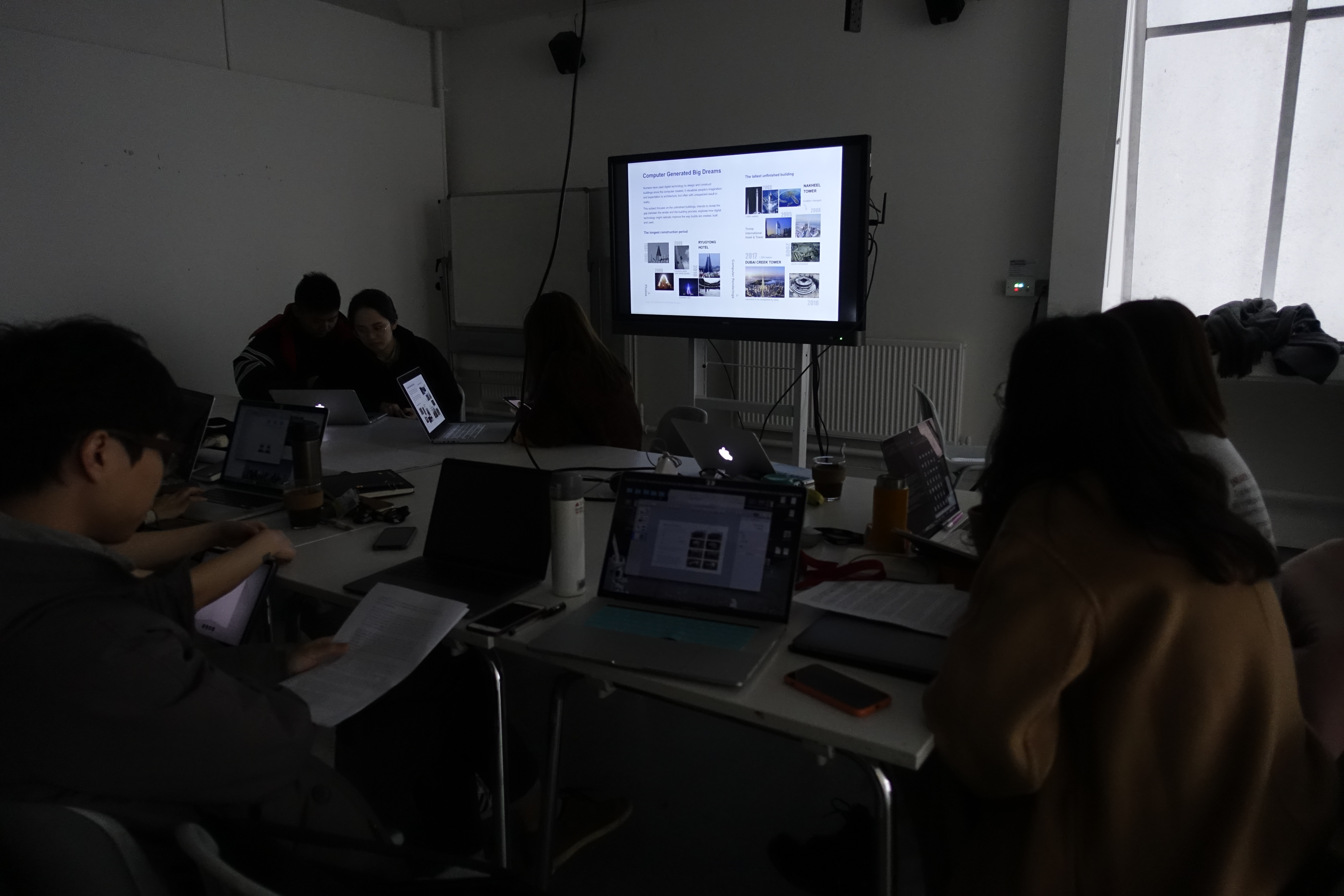 Part-way presentation of work in proress.